Today I'm sharing my first pan watercolor project that I made for the Coloring Challenge at Heart2Heart Challenges this week! I was so excited at Convention this year when I saw we were getting pans of watercolors along with our watercolor pencils. I've always loved using the pencils but I definitely wanted to experiment with some of the wonderful watercolor techniques I've seen lately!
I chose our new Operation Smile stamp set called Animal Greetings because the critters are just too cute and call out for soft watercolor washes!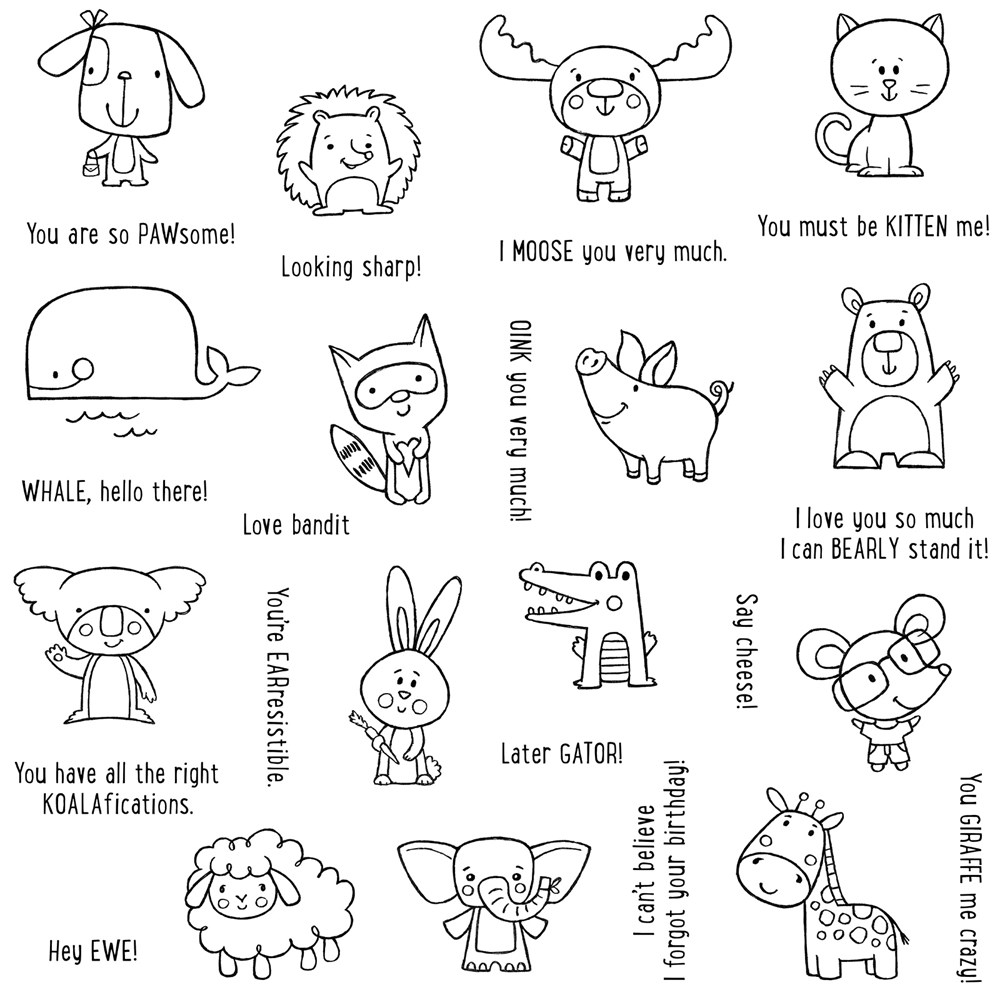 I stamped the image and sentiment on a 2x3" piece of our new smooth surface Watercolor Paper (a must for being able to smooth colors around without risking paper pilling) using Memento Tuxedo Black.
Some of the things I learned in doing my first project:
- if you go directly from the pan to the project you get a chalky look and not a soft wash
- if you let an area dry you can go in with new colors on top (the antlers)
- you can remove an excess of paint by lifting with a damp brush
- use the lid of your paints as a palette to add more water and soften to a wash
-tiny pointed tip brushes are your friend for this size image
-you can use watercolor paints to color regular cardstock too (bottom yellow flower) but you won't be able to move the paint around like you can on watercolor paper
I am definitely looking forward to playing with and learning this new medium! I hope you'll grab your inks, markers, paints, colored pencils, chalks or anything else you like to use and join us at Heart2Heart Challenges this week for our Coloring Challenge!
If you would like to purchase any of the items I've used in my project or other Close to my Heart goodies, you can visit my shopping site! We have two brand new Idea Books available now chock full of fun and fab goodies!