Welcome to the Taste of Summer Blog Hop! If you've come here from Nikka's Blog you are on the right track! If you get lost along the way, you can find the complete listing of participating CTMH consultants HERE.
I was in the mood to create some home decor today so I made this adorable summery citrus themed 12" wreath for the inside of our front door with our Taste of Summer stamp set and paper pack!
I started with a 12" base covered with white ribbon and then stamped up a storm creating lemons, oranges, limes and strawberries all using a rock and roll technique to get a bit of depth. I'll add the Dye Ink color pairs at the end in case you want to give it a try.
I added a few rosettes I had sitting on my desk from a Christmas project, edged them to match my theme and cut a huge bow from our
Artiste Cricut Cartridge
.
After I laid down the bow and created groupings for the fruit I decided to add some 3-D cricut cut flowers (Artiste again) to add a bit more dimension and texture.
The last touch was adding some of our Gold Sequins to the centers of the flowers and adding a hook to the back for hanging.
I love how easy and fun it is to create all sorts of projects with our papers and stamps - not just cards and layouts! Later this week I'll share some adorable EARRINGS I made with this stamp set too!
You can purchase your own Taste of Summer Paper Pack and/or Stamp Set from my shopping site. If your order reaches $50 you can also get our Stamp of the Month for just $5 too!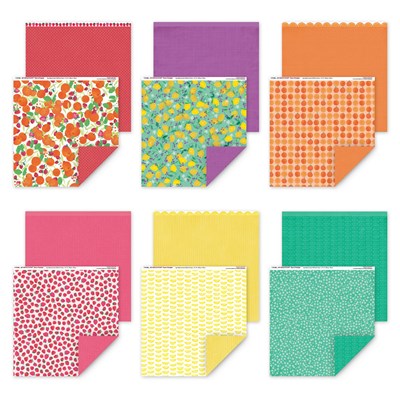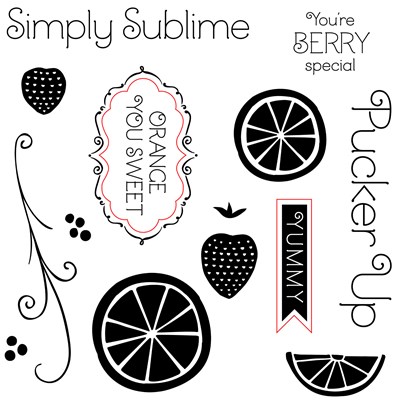 Now hop on over to Kathleen's Blog and see what she's come up with for us!
Thanks for stopping by today! Stay crafty my friends!
Rock and Roll Technique Ink Pairs - ink in the lighter color and then roll the edge in the darker color:
Lemons - Canary and Honey
Lime - Pear and Topiary
Orange - Sunset and Autumn Terracotta
Strawberries - Hollyhock and Cranberry