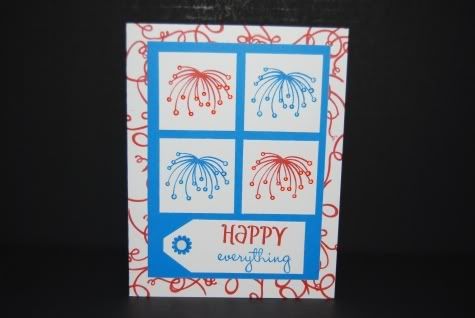 Here's to a safe and happy 4th of July!
Remember to keep a bucket of water on hand for the kids to dip their spent sparklers in! Sparklers burn hot enough to melt gold and they aren't fun to step on (yes, this is from personal experience!).
This oldie was lifted from a fellow CTMH consultant (lifting is when you copy a card pretty much exactly). I made it a while ago so I don't remember who I lifted from but it is a GREAT 4th of July card!
Materials Used: